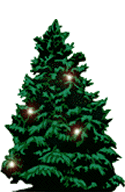 WRIGHT BROTHERS TREE FARM
Choose & Cut, Potted
Leyland Cypress, Arizona Cypress, Red Cedar
Address: Mark Wright, 16940 Sunray Rd. Tallahassee, FL 32309
Phone:(850) 228-0298
FAX (850)894-2491
Farm address: 16800 Sunray Rd, Tallahassee, Fl
Phone: (850) 228-0298
E-mail: onerhodie@mindspring.com
Web site: www.wrightbrosfarm.com
Directions: From I-10 and US 90 intersection east of Tallahassee, go east 10.5 miles to Sunray Rd., 5/8 mile to farm on right.
Click Here For Map
Open November 23, 24 and 25 only.